Arise Music Festival: An Inspiring Weekend For The Whole Family
By Megan Warren Henderson
In 2013, two months after having relocated from the Tetons, my family and I attended the inaugural Arise Music Festival in Loveland, Colorado. They had a little something for everyone. We left that festival feeling uplifted, like we had found community. We couldn't wait to return.
Fast forward. Five years later we finally made it back for the weekend. Not that we ever wanted to miss the years in-between, we had schedule conflicts. We made it up to the festival for a day last year, but one day at a festival isn't enough time to assimilate. You don't get the chance to marinate in the collective!
This year: we marinated. We steeped in the sunshine and in the warmth of the artists and attendees. And when the rain and wind roared in like a lion, we soaked in that too. As the pop up community's pop up tents blew away, the camaraderie blew in. We were now #stormsurvivors and it brought us together.
We could not believe how much the festival had grown! This was the first year that the festival sold out! The evolution of Arise is fantastic and awe-inspiring. The most beautiful thing about Arise is its dedication to being more than a party. The festival extends into the year and weaves itself through the local community.
Arise is a place where art is viewed as a vehicle for progress, change, manifestation and freedom. Festivals like Arise inspire us to be ourselves and to celebrate our weirdness, they spark conversations and creativity, and allow us to break free of daily limitations and patterns. Anything goes.
The options for "How am I going to spend my day/night?" Are limitless. You could join a movement. Educate yourself about climate change. Discover permaculture. Do yoga all day. Dance all night. Devour fresh produce from an onsite farmer's market or indulge in Coconut Bliss ice cream sandwiches. Meet your friend at the coffeehouse. Peruse the art gallery. Watch live art being created. Tire out your children on the obstacle course in the children's village. Discover new music by popcorning around at one of 5 stages.
4 of the most memorable ways we spent our weekend at Arise!
1. We admired Rising Appalachia's powerful message of environmental activism and indigenous rights. They are a part of many different social and political movements that remind us that their mission is clear. "It's our effort to take the glitz and glam out of the music industry and bring performance back to its roots- that of public service. A service where musicians are not just part of fast-paced entertainment world, but instead influence the cultural shift as troubadours, activists, storytellers, and catalysts of justice," explained Leah, one of the two sisters that perform as Rising Appalachia. They work alongside the Prison Yoga Project, the Gulf Restoration Network, the Permaculture Action Network and several others.
2. We languished in our favorite DJ, Mikey Thunder, a Denver based scratch DJ that never disappoints. I don't hear many (any?!) scratch DJ's these days, so it is a treat to get up close to witness his talents as the bass just swallows you up. (Or down). He fuses electronic beats with funk, hip-hop, soul, jazz, blues, swing, reggae and anything else the party may call for on the fly. Even better was to run into our old friends from Jackson Hole, where Mikey used to play, that we had not seen in years! Another reason to love music festivals is that you just never know what is going to happen and the possibilities are marvelous.
3. Then there was Dirtwire. The Bay Area cowboys. They describe themselves as sitting on the front porch of Americana's future, conjuring up a whirlwind of sound using traditional instrumentation, world percussion, soundscapes, and electronic beats. The band is a side project of Beat's Antique's frontman's David Satori. They were my favorite set of the weekend. Innovative, original, and downright sublime.
4. My husband is keen on the Earth Guardians and their message. Their website exclaims that they are "a tribe of young activists, artists, and musicians from across the globe stepping up as leaders to co-create the future we know is possible. We are the ones we've been waiting for!" It was a profound wake up call for our thirteen year old daughter! These kids are not wasting their time on social media! They are committed to fighting for and inspiring change! "The future of our generation is at stake," says 16 year-old Earth Guardian Victoria Barrett. "People label our generation as dreamers, but hope is not the only tool we have. I am a teenager. I want to do what I love and live a life full of opportunities. I want the generation that follows to have the same chance. I absolutely refuse to let our government's harmful action, corporate greed, and the pure denial of climate science get in the way of that. If anything, I'm going to use my positive energy to show my government that I won't let my world stop for them. WE won't let our world stop for them. Our generation will continue to be a force for the world."
These young activists along with Arise attendees and organizers are committed to positivity during a very divisive and difficult era in America. We need festivals like Arise more than ever. There is no stopping now. Our voices will continue to rise, to speak loud and be heard and we will not wait another 5 years before we attend another Arise festival! We can't wait for next year! Thievery Corporation and Slightly Stoopid have already been announced! See you there!
To stay in touch with Arise Music Festival visit www.arisefestival.com or follow them on Facebook, Twitter and Instagram.
Click here to get super discounted $139 Loyalty Tickets for Aug 3-5, 2018. A very limited quantity are available at this price, so get them before they are gone!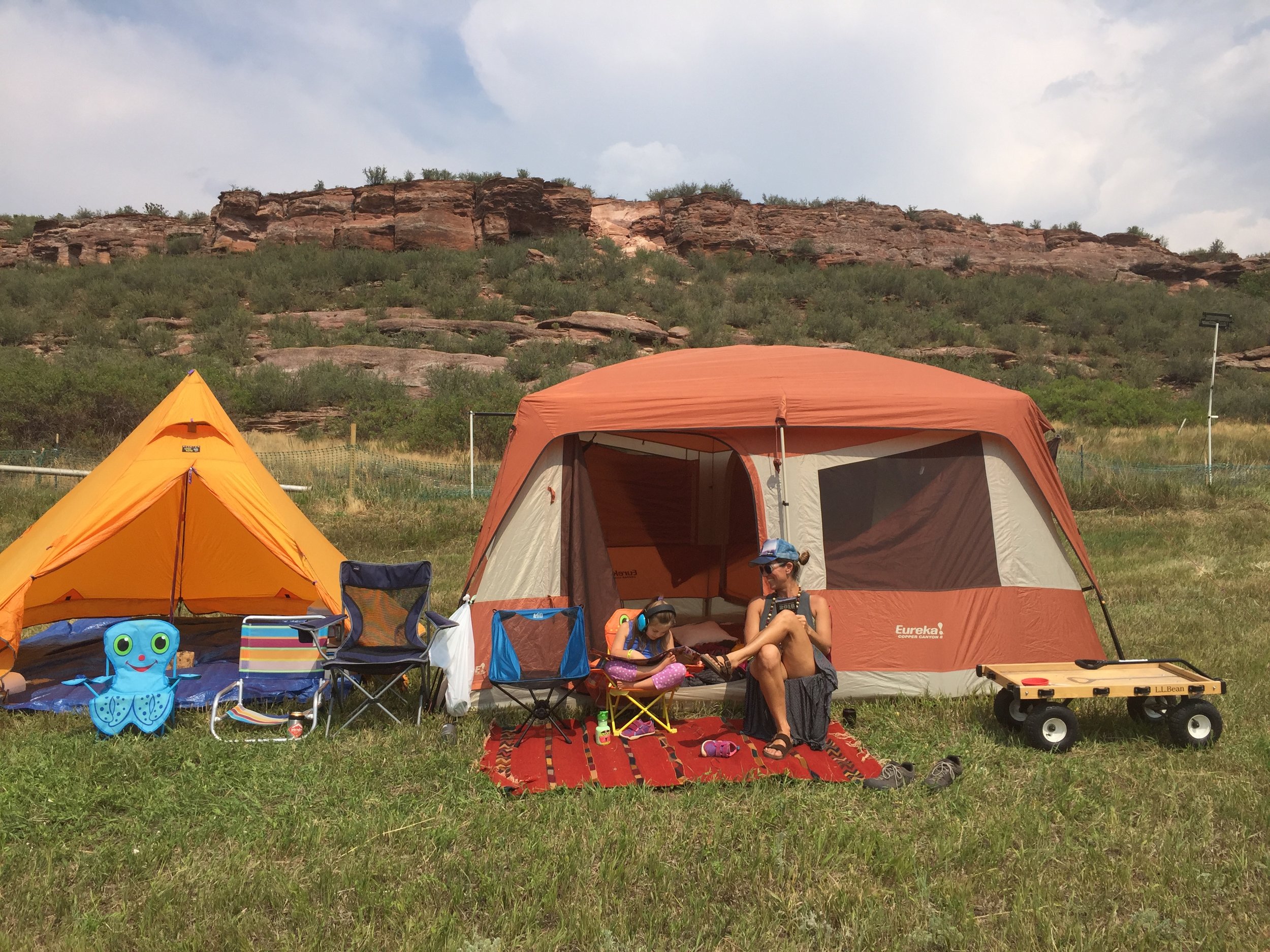 Photos by Megan Henderson and Eric Henderson